Been a while and this has again been just sitting because "too many cars". Did ordered the window rollers though and finally decided to repair the tailgate, because current situation of the world has given enough free time to do more projects.

Took the tailgate off, disassembled it and started cutting. It's basically junk but used market is nonexistant and my goal was to make it last a bit longer. Not to make it like new but something along the lines of butchered and original 
 Basically had to replace 6" from the bottom up and make a new mounting point for lower left hinge.




After some shady measuring and estimations I made new pieces. The inside got OE-style reinforcement channels too.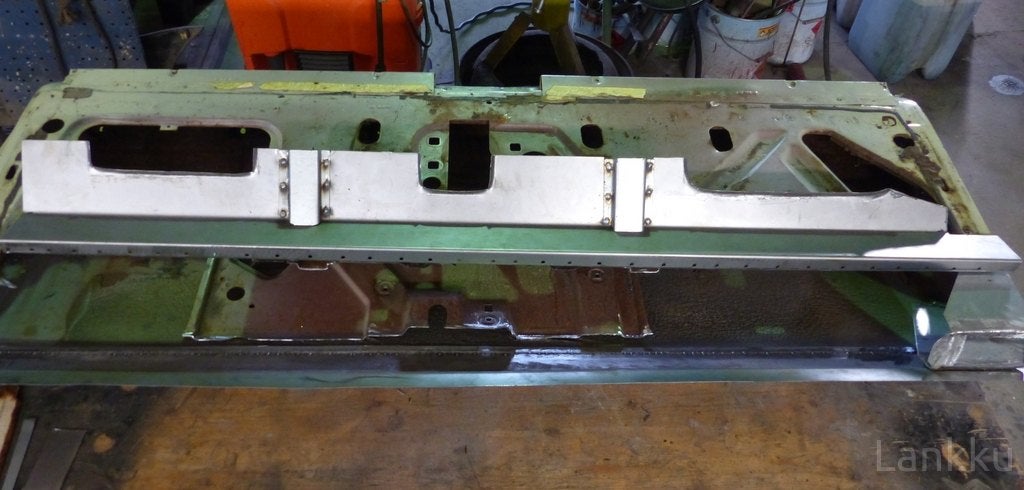 No wonder the glass didn't move well 
 Made new pins from bolts. Only angle grinder with 1mm cut wheel and a straight grinder for the threads needed for "machining".




First time installing the tailgate was after everything was welded and fitment is good. Insides got lighty sandblasted before the paint. Left side has a big gap because I repaired also the body between the taillight and tailgate and it came a bit short. All places got epoxy primer and polyurethane top coat along with plenty of antirust agent.




Now the tailgate works in both directions and glass moves nicely. Only thing lacking is good outer seal for the glass. I got a plastic type seal that goes between fenders and body on older cars but that's too narrow. I'm in the process of getting a wider, more rubber-like, stuff.

All of the pics from this operation are here: 
Last edited by palikka (April 19, 2020 2:36 pm)