Still moving forward on the Fairlane. 
I finally found a throttle return spring and bracket.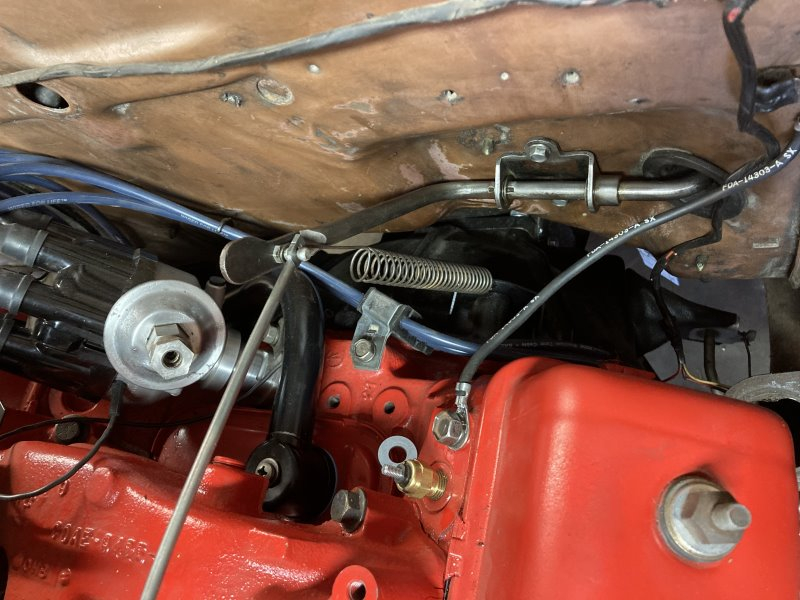 Rebuilt the starter.  I just love the starter drives on these motors.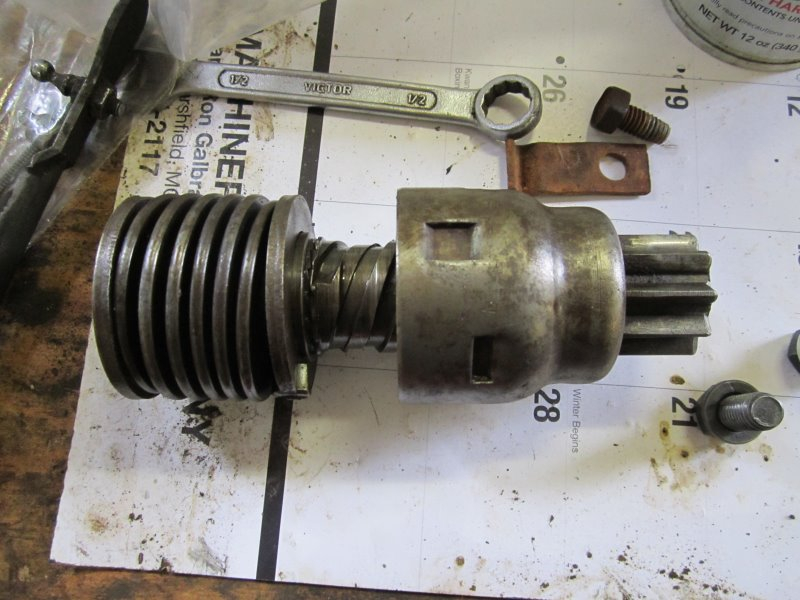 I had a starter repair shop weld in new brushes.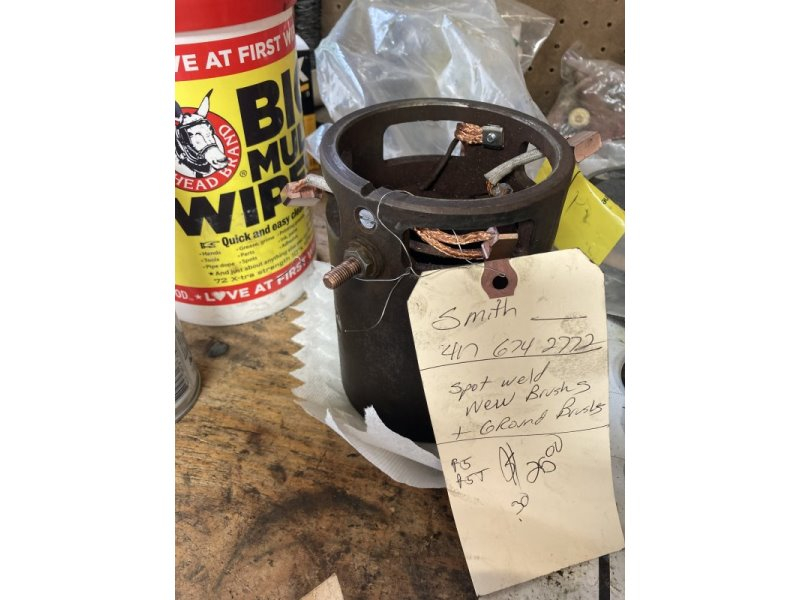 I installed new bushings.  It seems good to go.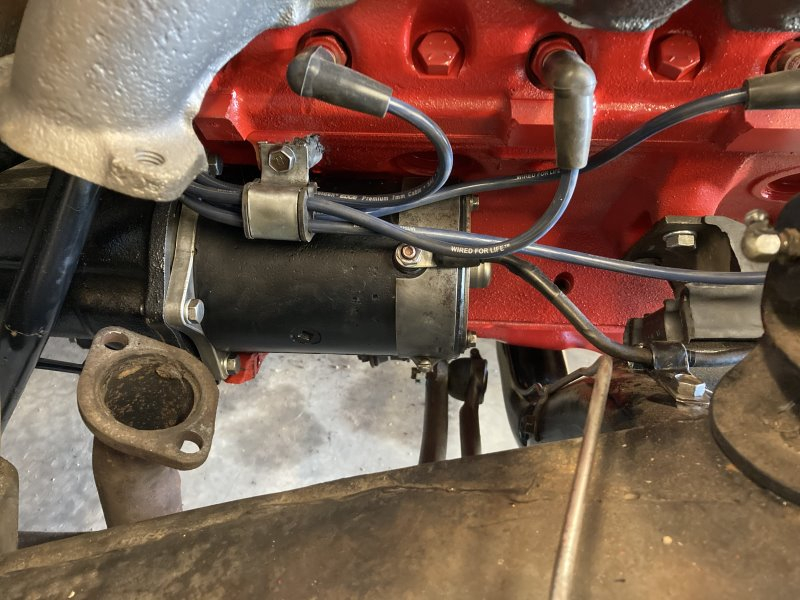 Once I got the engine bay wiring hooked up I had to turn on the famous "Jet Age" round tail lights.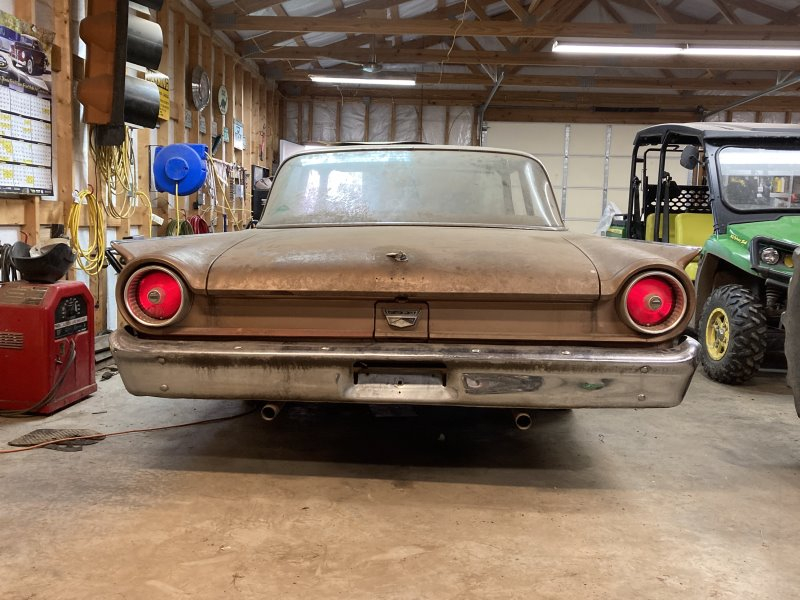 Hooked up the clutch.  Installed the NOS Z bar.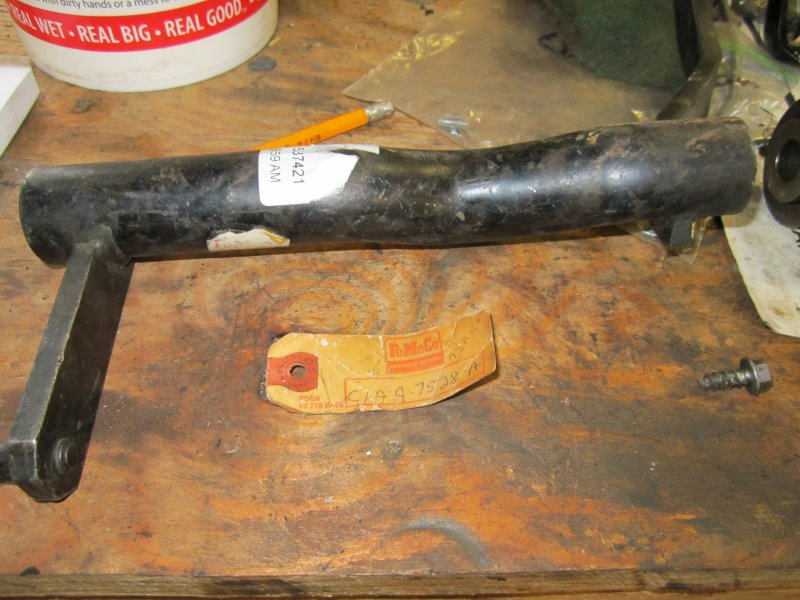 Reinstalled the core support, radiator, and fenders.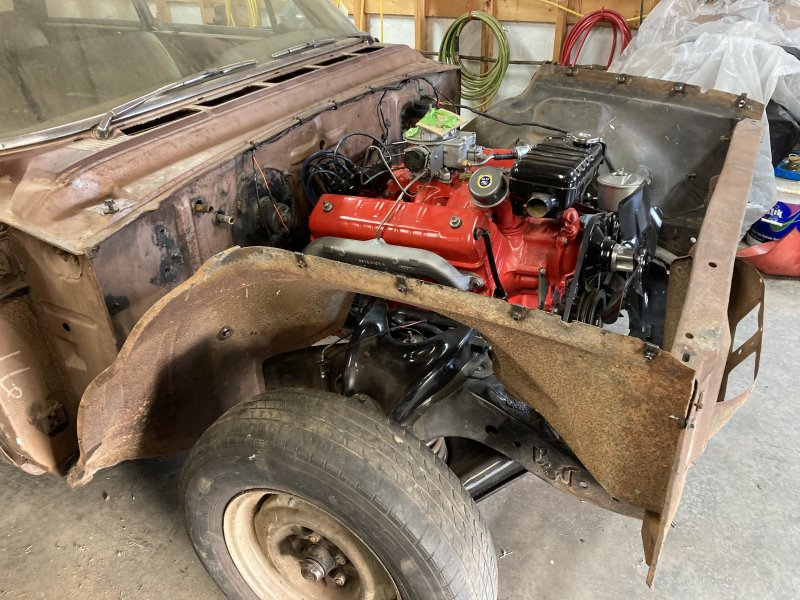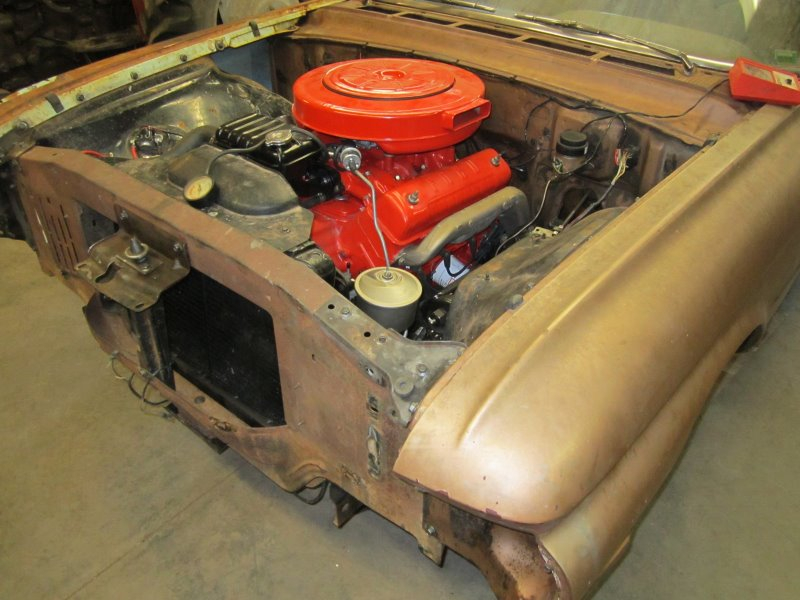 Ready for startup!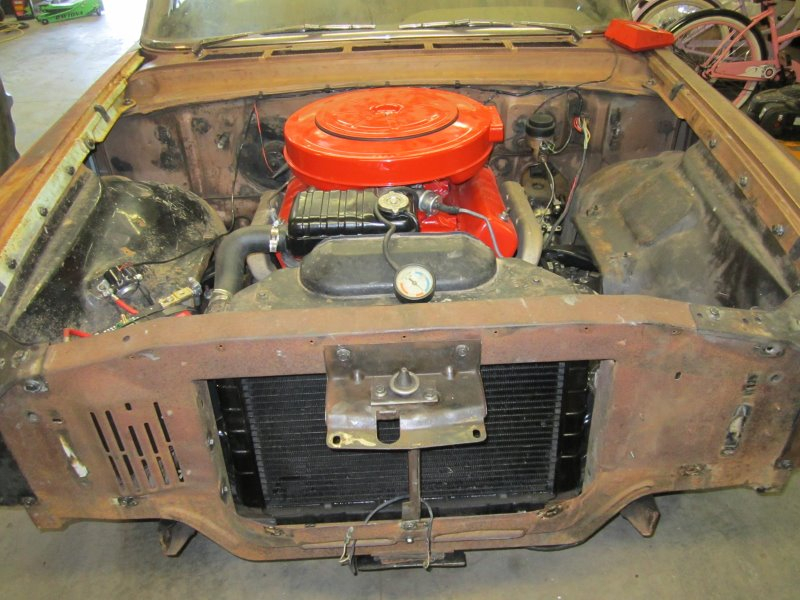 Okay.  I did the first startup and it was disappointing.  The motor just did not run right.  It seemed to have a significant vacuum leak.  So....I changed out the intake manifold.  This did not help.  I took the carburetor apart to double-check it.  I found the booster venturi cluster had some soft spots that were causing a vacuum leak.  I was able to find a NOS cluster from Green Sales Company.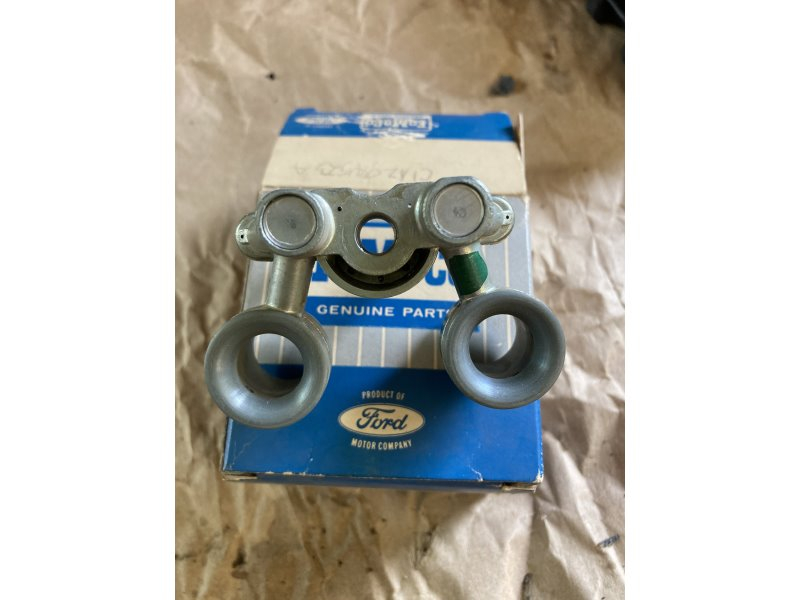 This helped quite a bit but it still wasn't 100%.  I took the carburetor back apart and it appeared to still have some blocked passageways.  I ran a copper wire through all of the small holes and blew them out with carburetor cleaner and compressed air.  Finally, the motor started running good.  I spent about a month trying to track down the problem.  Really disappointing.  I paid a business to rebuild the carburetor.  If there is a next time I would do better research and pay additional money for a more professional carburetor restoration shop.  As for the low vacuum, I believe the machine shop installed a mild cam into the motor.

Here is a video of the motor running.  This is from a cold start so I could do the final adjustment on the choke.  I think it sounds pretty good!


 
Last edited by finsrn (February 2, 2023 7:12 pm)